Sustainability
We strive to meet our needs for today without impacting the needs of our future generations.
Sustainably Managed Forests
Our fibre is responsibly and sustainably harvested to keep forests growing and healthy. In collaboration with our First Nations partners, we use forest management best practices which include long-term harvest agreements and land management frameworks. We do not source our fibre from protected forests, old growth forests or land use conservation areas.
As a tenure holder Peak Renewables will be certified with the Sustainable Forestry Initiative (SFI) Certification program, a program that promotes sustainable forestry practices and created standards to protect water quality, biodiversity and wildlife habitat. We are also aligned with the United Nations' Sustainable Development Goals framework and Principles of Responsible Investment supporting end-to-end environmental, social and governance principles.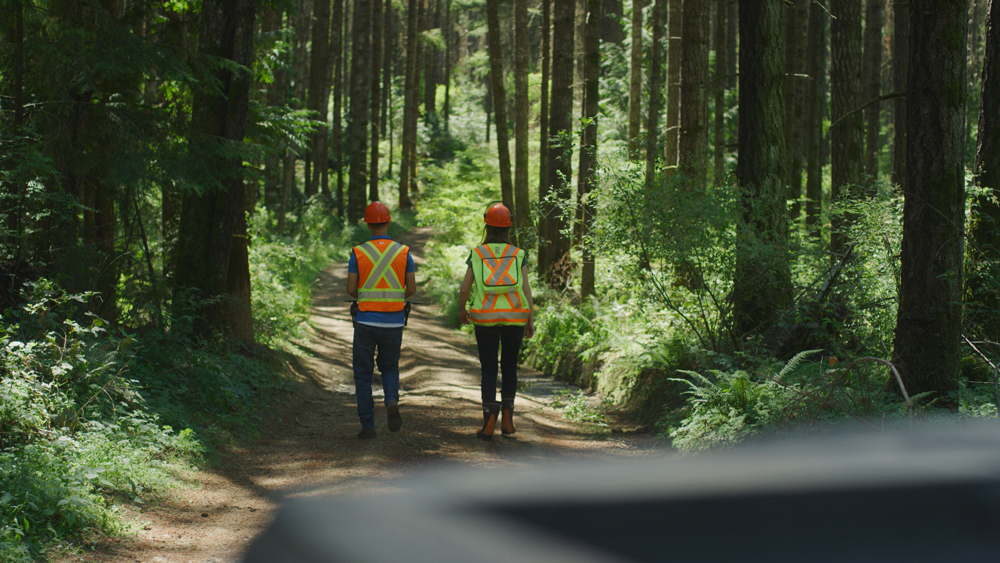 Environmentally Friendly Biomass
We have developed efficient methods of growing, harvesting and transporting our wood pellets to create a carbon neutral bioenergy solution that displaces fossil-fuels. The re-generation of Northern BC's deciduous forests recaptures carbon dioxide faster than conifer forests. This works positively in a Life Cycle Assessment calculation (LCA).
The land and resources management code of our Indigenous partners serves to maintain and protect the forest's carbon storage and ability to grow. We harvest forest residuals that would otherwise be burned in the field to reduce greenhouse gas emissions. From sustainably managed forests we create clean bioenergy for our customers.
State-of-the-Art Manufacturing
Peak Renewables is working towards the implementation of a process for tracking forest products from their place of origin through all stages of transfer and production to the final consumer as an end product. Our goal is to achieve the Programme for the Endorsement of Forest Certification (PEFC) Chain of Custody (COC) standard.
Our plant is powered by clean hydro and is designed with state-of-the-art equipment to reduce energy requirements and emissions particulate by up to 30%.
Through the implementation of leading-edge drying technology from Europe, our plants take advantage of energy efficient technology to maximize output and minimize waste and particulate emissions, which exceeds best practices in wood pellet production.